The Stairwell
People coming and going in The Fifth Avenue Apple Store.
Powerplant Live
Fountain at Baltimore's Inner Harbor area.
Walking...In the Rain
It was a brief torrential downpour this day.
No Sidewalk?!?
Power walker in this Havre deGrace street.
Waiting on the Light Rail Still
....Other than these tracks.
Closed
Boarded up buildings along Howard Street in Baltimore.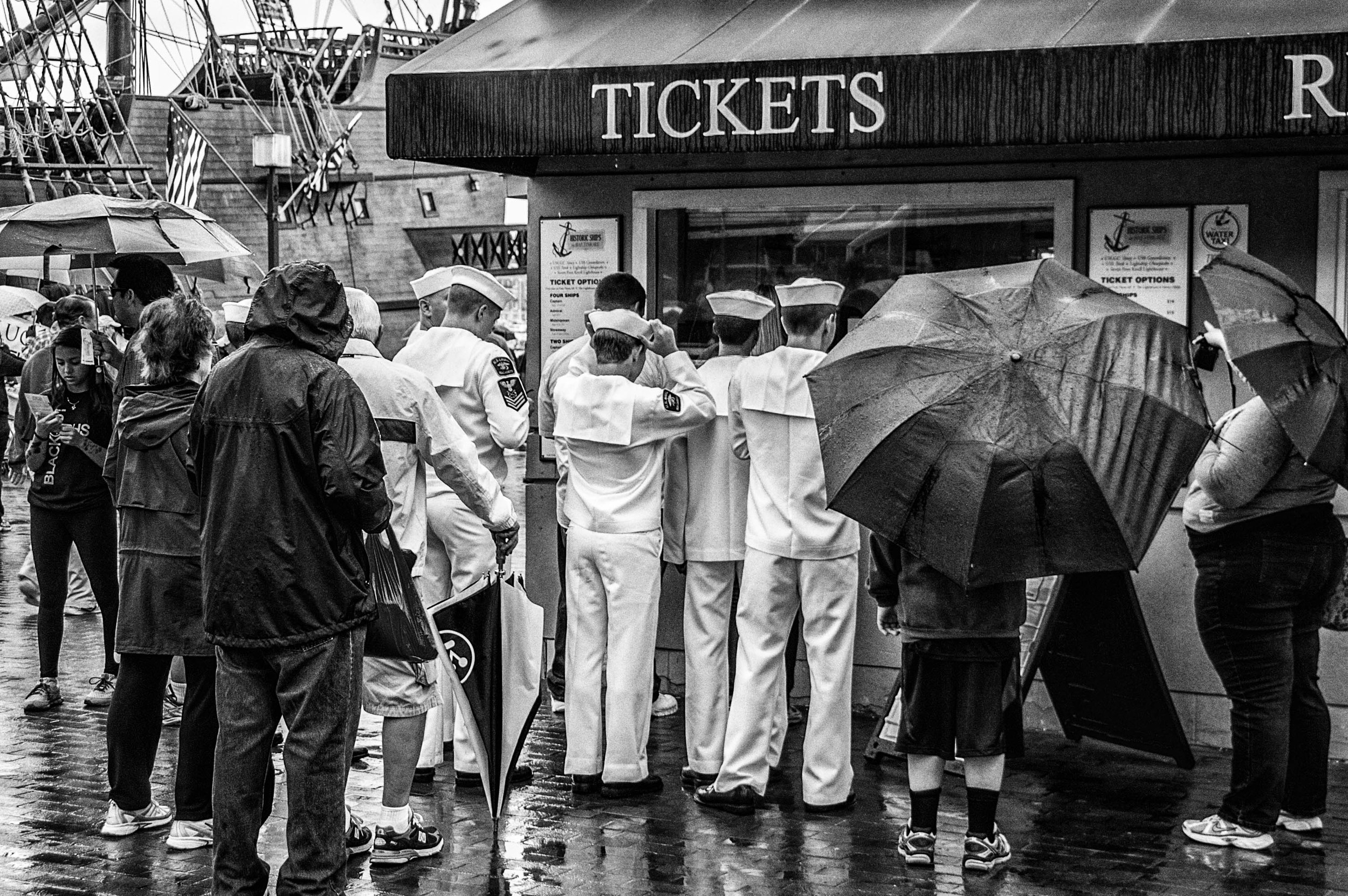 Buying Tickets
Sailors at Baltimore's Inner Harbor during the Star Spangled Celebration.
black and white